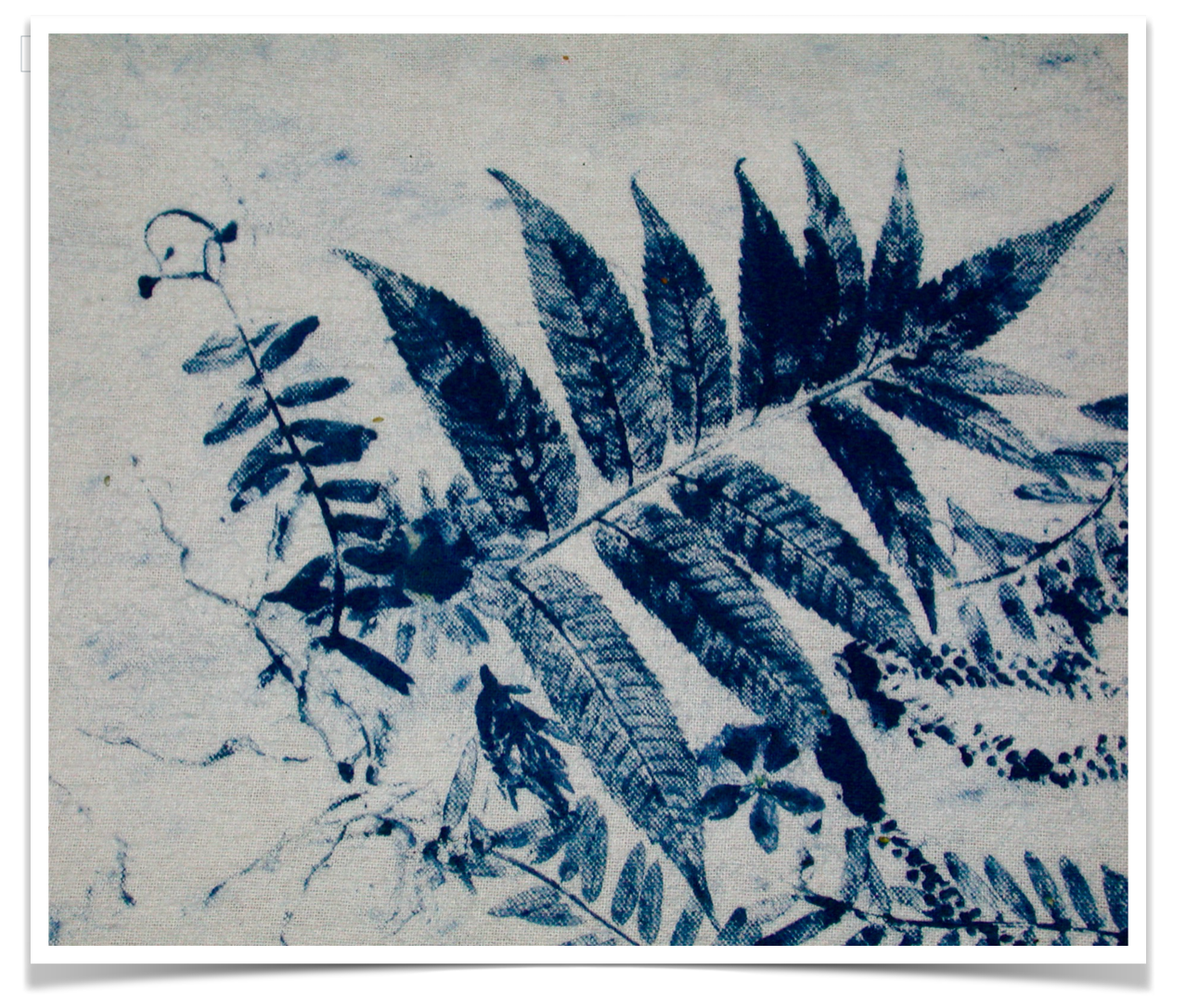 Are you ready for a fabric printing adventure?
Have you always yearned to create luscious, original fabrics?
Would you like to design your own original fabrics for quilts or other projects?
Do you feel like stirring up those creative juices and learn a new way of printing on cloth?
If you want a fun, easy and creative way of printing with real leaves, fruit and vegetables,
THEN THIS IS A CLASS FOR YOU!

In this workshop you will find out:
how to use textile pigments and paint to create a beautiful fabric that you can use for practically everything
how to use leaves, fruit and vegetables to create awesome fabric prints
how to heat-set the fabric so it is completely wash-fast
How to preserve (freeze) leaves for printing when the trees are bare
How to create a printing pallet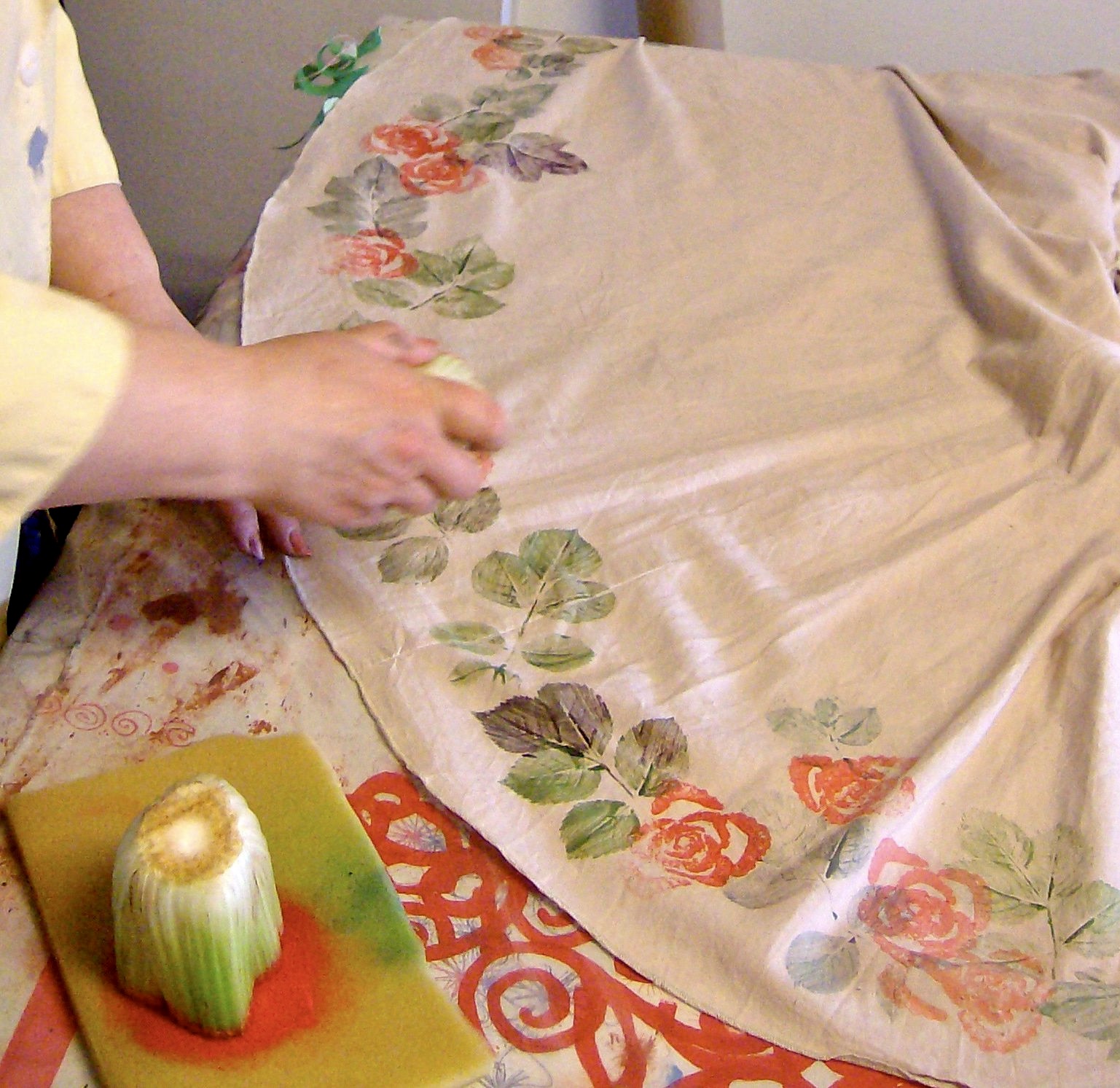 What Shelley says about Gunnel's workshops:
"I've been a painter most of my life and wanted to try something new. Creating fabrics has opened up a whole new world for me. The possibilities are never ending".
-Shelley E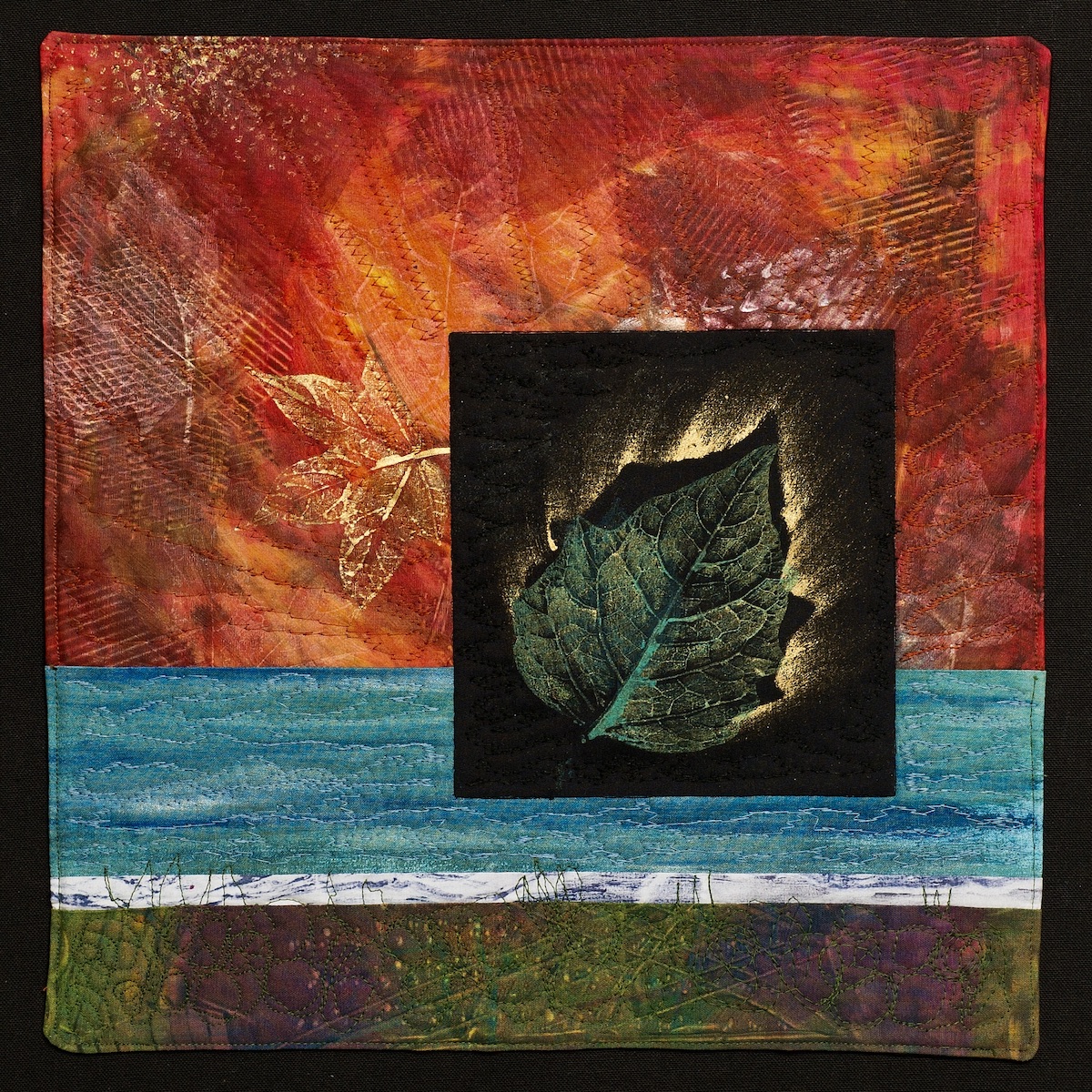 Yvonne's experience with Gunnel's workshops:
"My expectations were exceeded today. Looking forward to making my creations into pillows to enjoy further. The next course cannot come soon enough!"
-Yvonne V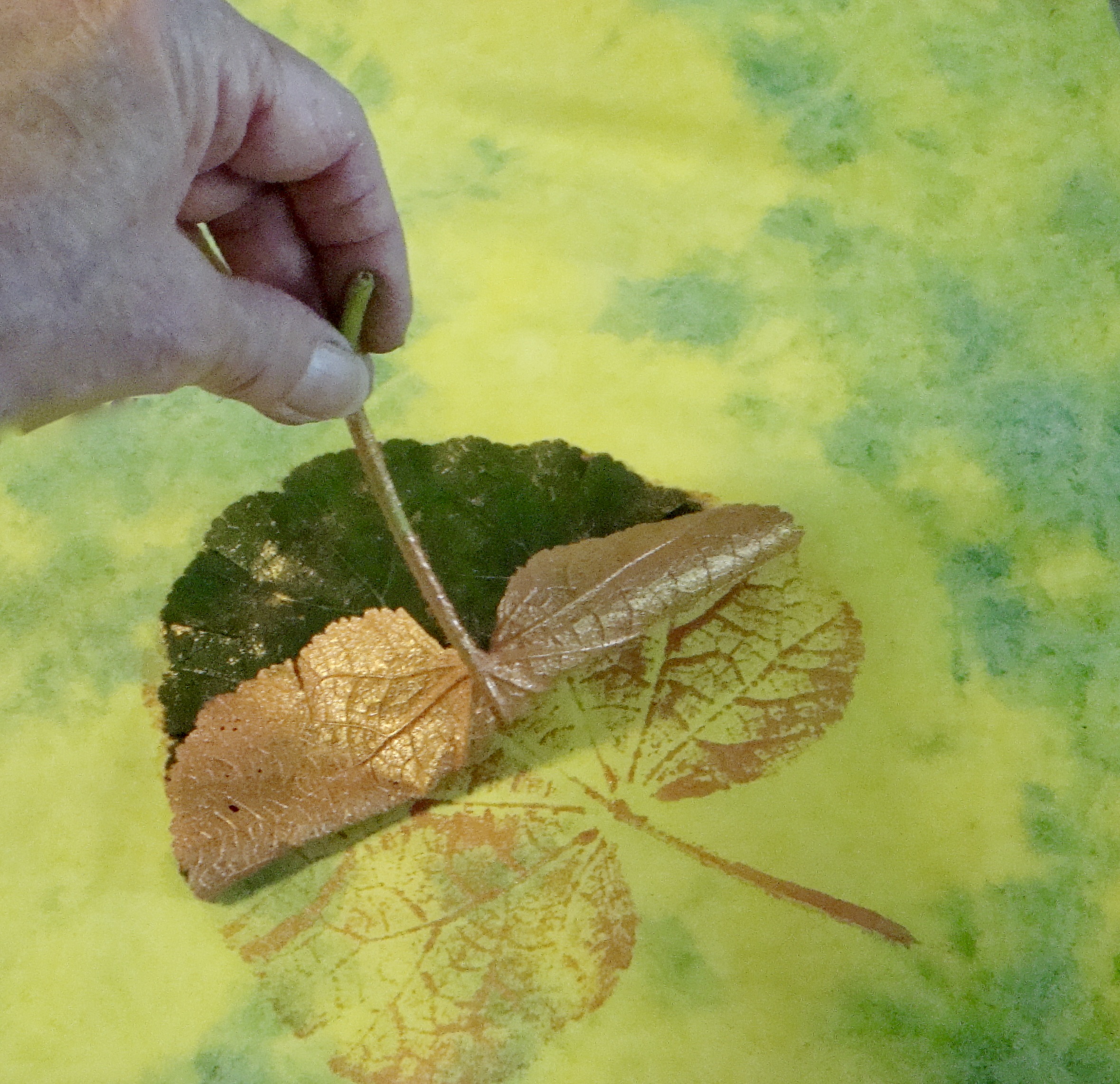 Another happy workshop student says:
"One of the best workshops in a long time!"
-Phillida H
FREQUENTLY ASKED QUESTIONS
Q: How long do I have access to this course?
A: Once you've enrolled and paid, you'll have: One Year Guaranteed Access, but probably a lot longer. So devour it all in one weekend or take things slow. It's your choice!
Q: I have never printed before. Can I take this class?
A: YES! This class is equally good for beginners and more advanced printers. I will take you through all the steps to print and paint fabric.
Q: I still have a question, how can I contact you?
A: I'd be happy to answer any questions you might have. Send me an email at [email protected]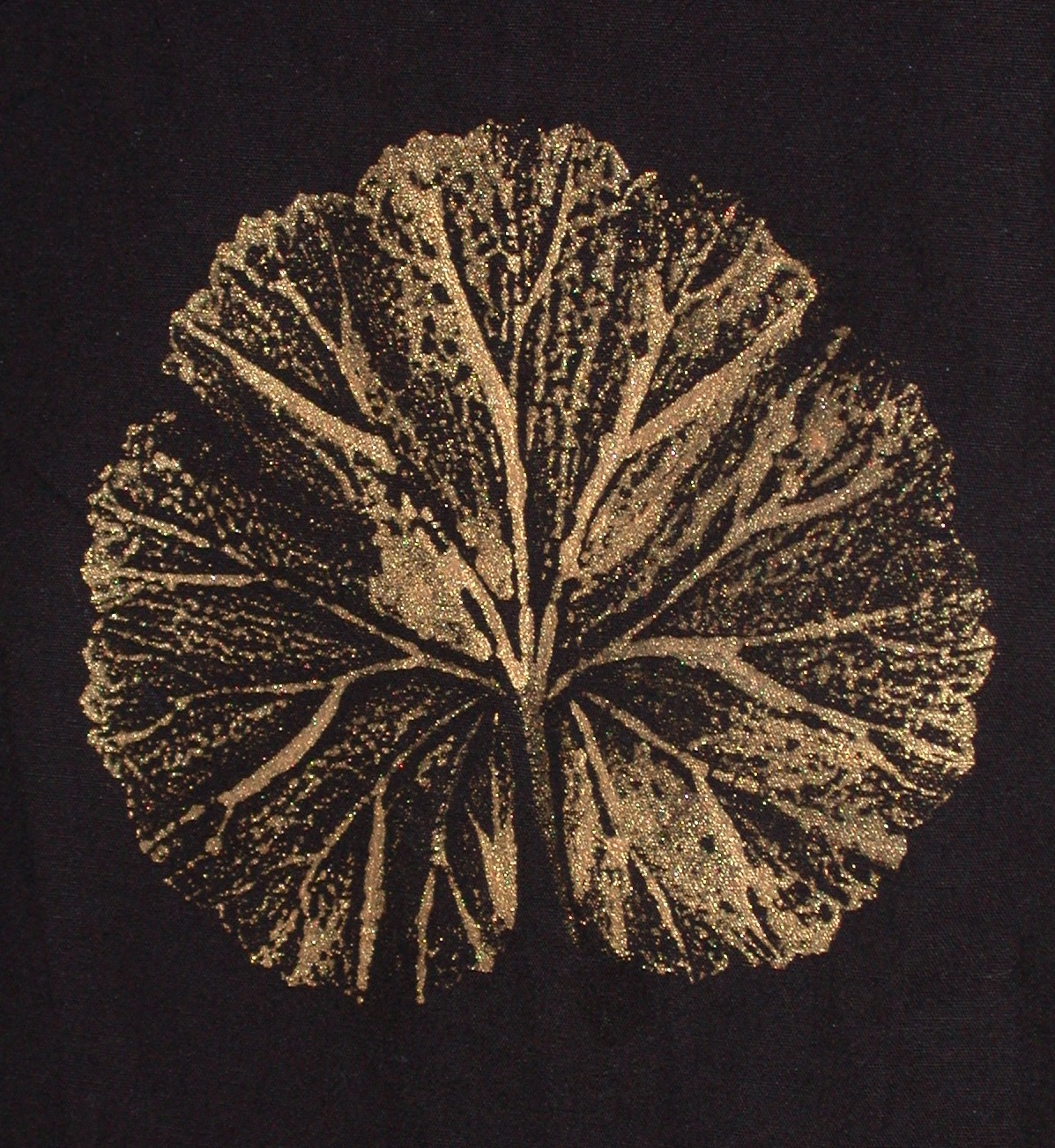 Another Great Workshop with Gunnel Hag


For more fun and creative printing workshops, take a look at this:
Check your inbox to confirm your subscription